Welcome
Hi there, I'm Mikaela, just another social media obsessed girl who can't get enough of the internet. I am the creator of the Instagram Influencers Community on Facebook. 
This used to be a blog, but I've recently decided to change it up a little and blog directly on my Instagram page @mikaelaamichelle. That's where I feel like my words have the most impact.
My goal with this website is now to represent my brand altogether. I also want it to be the space where I offer all of my different services to support influencers and aspiring influencers in building their own empire. My main job is to help you create your dream job!
Love, Mikaela
@mikaelaamichelle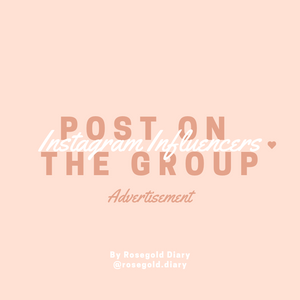 Advertisement on the Facebook group (BRANDS)
Sale price Price $100.00 Regular price
- About the 10 day Instagram Challenge - 
[Mikaela] is such a wonderful coach. So open, helpful, insightful, and supportive. With the 10 Day challenge, I noticed an increase in my engagement, followers and a belief in myself. The challenge encouraged me to step out of my comfort zone and keep up with consistency. Already looking forward to the next challenge! 
Thank you, [Mikaela]!! 
- About the 10 day Instagram Challenge - 
Just want to say thank you for sharing what you know! It was a huge help to me. This challenge really helped build my confidence and show me that people so care about what I have to say!!! My engagement on my feed went up drastically!!!
- About the 10 day Instagram Challenge - 
I truly enjoyed this challenge, I learned so much about social media that I did not know. It challenged me, and pushed me beyond my comfort level. Michelle was knowledgeable and her openness was appreciated. The only thing I was disappointed about was not getting a shout out and I'm not sure if I even got a follow, other than that it was awesome, thanks !
- About the 10 day Instagram Challenge - 
This challenge was amazing! She encouraged me to try things I never would have tried. Besides learning about all the features of Instagram (so many), I also gained a new little network of influencers. Can't wait for the next challenge!
- About the 10 day Instagram Challenge - 
I can't believe how much this challenge helped me grow. I thought I understood the algorithm and how to make things work on Instagram but this challenge showed me exactly how to use all of Instagram's features to my advantage! I'm proud of my growth and so grateful for this challenge. 
Contact
contact@mikaelaamichelle.com
Please contact me via email for any questions about my services, my pricing or to work with me directly to build your Instagram account and strategy. All business inquiries and collaboration opportunities must also be done via email.
I look forward to hearing from you.
Love, Mikaela.